List of Photographs
Technical photographs were taken and drawings made of many of the artifacts recovered from the site, but certainly not all, nor even all of the 4,898 items that have been numbered for eventual registration. As of the time of publication, 2,000 objects have been registered, which includes taking detailed measurements, and reassessing field classifications. The datasets will be updated as all items are fully registered.
Some photographs were taken (and drawings made) of artifacts that were not registered. Photographs and drawings are listed separately, in databases which can be accessed via the left-hand menu, Images > Photographs and Images > Drawings respectively. As some images are made for works which are not registered, we have preserved whatever descriptive data about the artifacts in the images come with the image records. In cases where the image is registered, the object data in the artifact record should be considered definitive.
Here is a graphic setting out the number of artifacts recorded, categorised and stored, versus the number of artifacts measured and registered. Objects were selected for registration based on their likelihood to be of cultural significance. A higher proportion of metals were registered, as were chinese decorated whiteware porcelains including the "blue-and-whites", whether in Yuan or early Ming styles.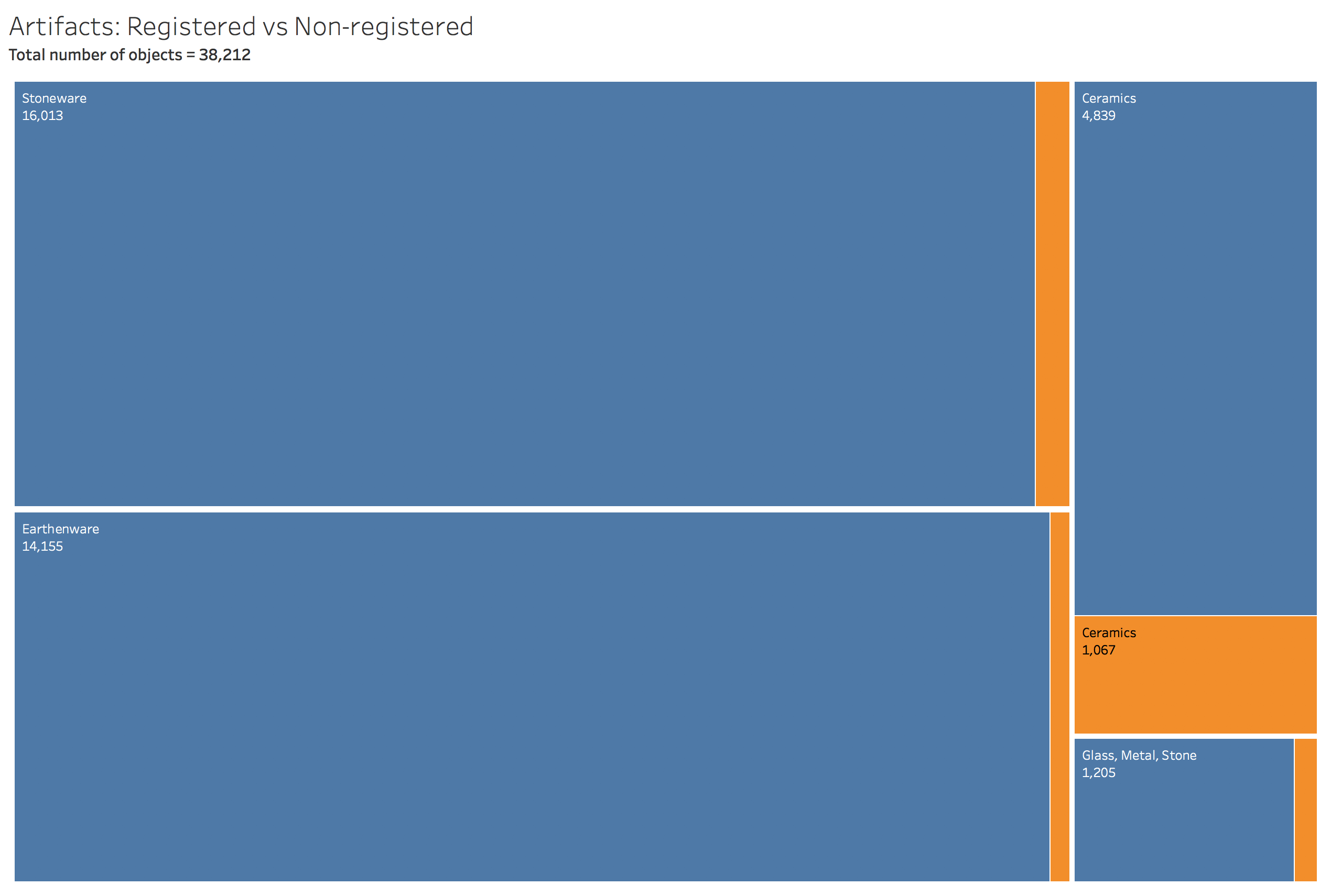 Above please find a listing of photographs of objects that are not registered. The list is presented by material of object photographed.
Stone
Metal
Coins (13 were found)
Glass(10 pix)