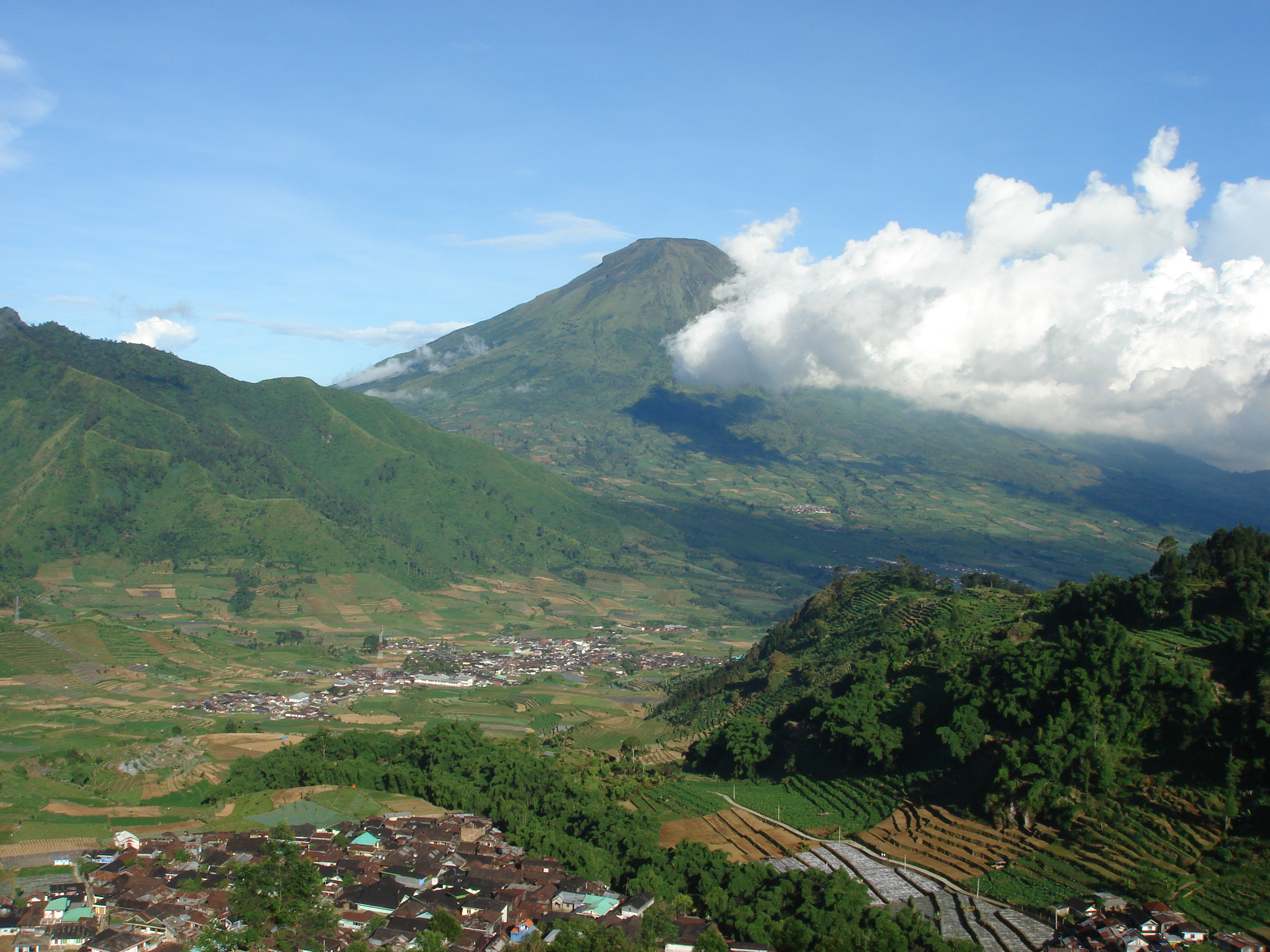 Prepared by Team Projek Dieng 2010:
Jurusan Arkeologi
Fakultas Ilmu Budaya
Universitas Gadjah Mada
Translated by:
Goh Geok Yian

1

and John N. Miksic

2
Editors:
Mahirta,

3

Goh Geok Yian

1

, Widya Nayati

3

, and John N. Miksic

2
---
1.School of Humanities, Nanyang Technological University, Singapore
2.Department of Southeast Asian Studies, National University of Singapore
3.Department of Archaeology, Universitas Gadjah Mada, Yogyakarta, Indonesia
---
This report deals with a site of great importance to Southeast Asian historical archaeology. The Dieng Plateau contains one of the largest groups of early Hindu architecture in the region. Most research on the plateau has focused on restoration of stone temples. Numerous stone foundations for wooden superstructures are also found there; they are believed to have been used by pilgrims to the site. No research had previously been conducted with the objective of recovering remains of habitation on the plateau.
This project was partially funded by grants from the Nanyang Technological University and the National University of Singapore. The Jurusan Arkeologi (Department of Archaeology) of Universitas Gadjah Mada and the Department for Preservation of Archaeological Remains (Balai Pelestarian Peninggalan Purbakala) of Central Java Province provided assistance in kind. Excavation and analysis of artifacts recovered were conducted by staff and students from the two Indonesian institutions.
Very few ancient ceramics had been found in previous excavations on the Dieng Plateau, though sherds of earthenware, presumably made locally, and Chinese glazed ware of the ninth century had been found in disturbed contexts. One of the main objectives of this project was to recover ceramics in datable contexts, including imported ceramics, to establish the connection between this remote sacred site and the centres of lowland habitation. This was achieved; ceramics from both China and Persia were discovered, and radiocarbon dates of the ninth century were also obtained from the same contexts. The results of the project confirm reports found in literary sources that the Dieng Plateau was an important pilgrimage destination in the ninth century CE, and that the visitors to the plateau had access to ceramics imported from thousands of kilometers away. This information sheds light on the probable destination of the most important shipwreck ever discovered in Southeast Asia, the Belitung or Batu Hitam shipwreck found in the sea lane linking the South China Sea to the South China Sea, which sank around 830 CE.
Contents: